WATCHMAKING SCHOOLS IN SWITZERLAND
Over the years, Switzerland has become the guardian of watchmaking know-how and has a large number of schools on its territory. Most of them are public, but there are also private ones and others in the form of foundations.
Watchmaking having historically arrived in Switzerland in part through France, a majority of these schools are located in the French-speaking part of the country, although the majority of the country is German-speaking.
PUBLIC SCHOOLS
There are six public watchmaking schools in Switzerland. They mainly train students over three or four years and they obtain a Certificat fédéral de capacité (CFC). The objectives of the CFC are defined in the training ordinances which reflect the needs of the companies and are regularly updated in partnership with the Swiss watchmaking schools under the aegis of the employers' association and the supervision of the SEFRI.
There are two training options, the full-time route at the school and the dual route in the company. The weekly organization of the training is identical and is structured in two distinct parts, the theoretical teaching given in both tracks at the School and the professional practice. The difference concerns the acquisition of practical skills, which takes place in a workshop at the school rather than in a company for the dual track.
Other shorter training courses exist for production watchmakers who receive a Federal Certificate of Vocational Training (AFP) at the end of their training. In parallel or following a CFC, a federal maturity can be obtained. Following a CFC, further training, normally of two years, can lead to a higher diploma called Brevet fédéral (BF).
Switzerland is founded on the basis of federalism, and this is also reflected in its education. Although these six schools lead to the same degrees, they do not always follow the same path to get there.
These schools have sometimes changed their name in the course of their history, following, among other things, various cantonal reforms.
GENEVE – ECOLE D'HORLOGERIE DE GENEVE
Route du Pont Butin 43, 1213 Petit Lancy
Tél. +41 22 388 87 09
VAUD – ECOLE TECHNIQUE DE LA VALLEE DE JOUX
Rue G.-H. Piguet 41, 1347 Le Sentier
Tél. +41 21 557 43 00
NEUCHATEL – CENTRE DE FORMATION PROFESSIONNELLE NEUCHATELOIS
Rue Klaus 1, 2400 Le Locle
Tél. +41 32 886 32 32
SOLEURE – UHRMACHERSCHULE GRENCHEN
Sportstrasse 2, 2540 Grenchen
Tél. +41 32 654 27 00
BERNE – CFP BIENNE
Rue de la Gabelle 18, 2503 Bienne
Tél. +41 32 344 38 11
JURA – ECOLE DES METIERS TECHNIQUES
Cité des Microtechniques, 2900 Porrentruy
Tél. +41 32 420 35 50
BERNE – CENTRE INTERREGIONAL DE PERFECTIONNEMENT
Chemin des Lovières 13, 2720 Tramelan
cip@cip-tramelan.ch
Tél. +41 32 486 06 06
PRIVATE SCHOOLS
There are private watchmaking schools in Switzerland which are sometimes also structured as foundations. Some schools teach in the language of their location and sometimes in English.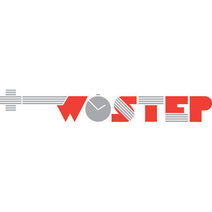 NEUCHATEL – WOSTEP
Rue des Saars 99, 2000 Neuchâtel
Tél. +41 32 729 00 30
HELP US COMPLETE THE SCHOOL LISTING
HOROPEDIA is a participatory knowledge platform and do not hesitate to contact us to complete this section dedicated to schools around the world.