METALLIC MATERIALS
Metallic materials are all materials made of metal or metal alloys. Examples used in watchmaking are steel, brass, german silver, gold and aluminum. Steel, brass and german silver are the results of alloys of different metals. Gold can be used as a pure metal but is often used in alloys where it remains the majority. Aluminum is often used in a nearly pure state.

STEEL
Steel is mainly an alloy of iron (+98%) and the rest of carbon.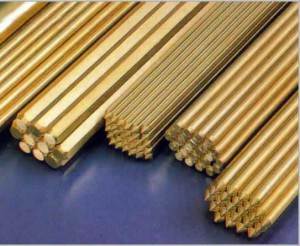 BRASS
Brass is mainly an alloy of copper and 30% to 40% zinc.

GERMAN SILVER
German silver can be considered as high quality brass.

PLATINUM
Platinum is a rare, precious and dense metal. It has a white/grey appearance and the specificity of being stainless. It is also one of the few metals that is heavier than gold and is also used in higher proportions than gold (mainly 75% for gold and 95% for platinum).

GOLD
What is commonly referred to as gold is either 24K gold or a yellow gold alloy.

WHITE GOLD
White gold is 18K gold, the remaining 25% of which is mainly palladium and silver.

ROSE GOLD
Rose gold is 18K gold of which the remaining 25% is mainly copper.

TITANIUM
Titanium is a very strong, hard and light metal.

TANTALUM
Tantalum is a grey-blue metal. Its atomic number is 73. It has a very high melting point of 3017 degrees Celsius and a density of 16.4 g/cm3.

SPRING STEEL
Spring steel is a steel that has undergone two termic treatments so that it retains a memory effect in its elasticity.

TUNGSTEN
Tungsten is a grey coloured metal which has the highest melting point at 3422 degrees Celsius. It also has a very high density which is close to that of gold or platinum.

ALUMINIUM
Aluminium is a light grey metal with a low mass/volume.

SILVER
Silver is a white metal that can be considered semi-precious.

COPPER
Copper is a reddish coloured metal which can become greenish after oxidation.
DEVENEZ CONTRIBUTEUR
HOROPEDIA est une plateforme de connaissance participative et nous invitons tous ceux qui souhaitent apporter leur contribution à cette aventure du partage du savoir horloger à nous rejoindre.