WATCH CASE
Watch case is a set of components whose purpose is to protect the inner parts of a watch, in particular from dust, moisture, shocks and sometimes magnetism.
It also represents an important element of the design of a watch and we can distinguish several shapes. The most common is the round shape, but there are also tonneau-shaped, square, ovoid, rectangular and even asymmetrical watch cases.
Watch cases can be made entirely by hand from a block of metal, machined by CNC machines or stamped when large quantities are involved.
MIDDLE PART
Middle part is the central and most rigid part of the watch case.
CASE BACK
Case back is the part that protects the back of the watch case. It can be screwed or clipped to the case middle.

LUGS
Lugs are the parts of the case that attach the bracelet to the middle part of the case. The space between the two lugs, called the "entre-corne", is where the bracelet is attached with bars or rods.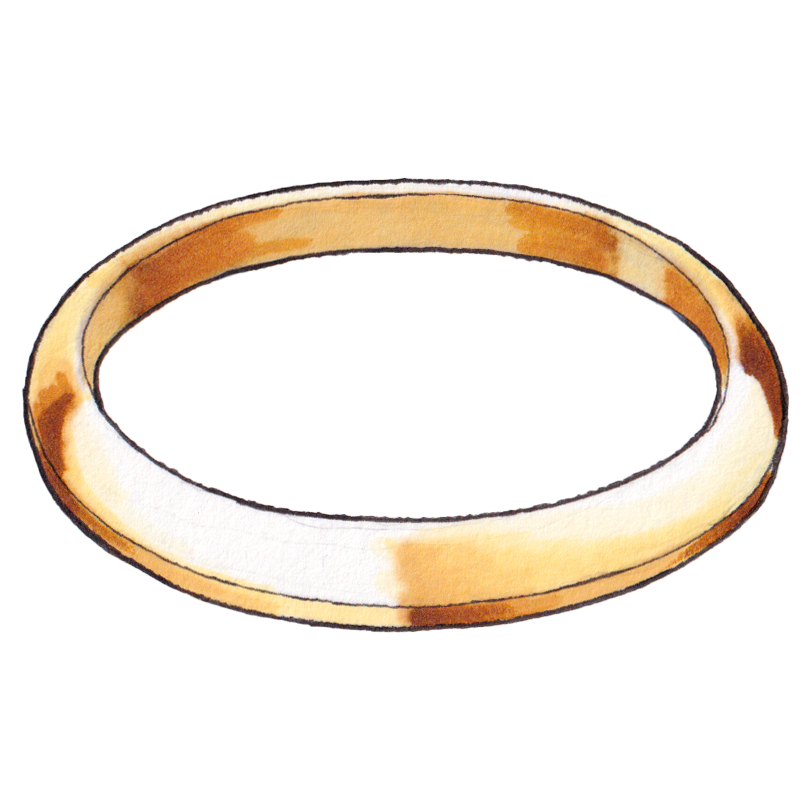 BEZEL
Bezel is a ring fitted to the case that carries the glass and defines the contours of the dial. It can also be rotatable without directly carrying the watch glass.

GLASS OR CRYSTAL
The glass of a watch, also called watch crystal, is used to protect the dial and the hands. Sometimes a glass is added to the case back to make the movement visible.

CROWN
Crown is used to set the time, wind the watch and operate certain functions. It is usually located at 3 o'clock and is attached to the winding stem.

PUSHERS AND CORRECTORS
Pushers are used to activate certain functions of a watch. They are mainly found on chronographs to activate the start, stop, reset and sometimes the split-seconds. The correctors are smaller and more discreet and allow for example to index the functions of a calendar.

GASKETS
Nowadays they are mainly made of elastomer and are found on most of the joints of a case and serve to increase the water-resistance of watches.

SAPPHIRE CASES
Sapphire cases are totally transparent and appeared in the 2010s. Very complex to machine and polish, they can be colored and are almost scratchproof.

POCKET WATCH CASES
There are mainly two types of pocket watch cases; the traditional cases with crown at 12 o'clock and the soap cases with crown at 3 o'clock.
BECOME A CONTENT CONTRIBUTOR
HOROPEDIA is a participative knowledge platform and we invite all those who wish to contribute to this adventure of sharing watchmaking knowledge to join us.
It can be additional explanations, images or other illustrations or terms not yet identified that deserve to be.